Business Phone, Data Cabling & Managed IT FAQs
We're here to help you find solutions for staying connected to your customers. Can't find an answer? Let's Chat.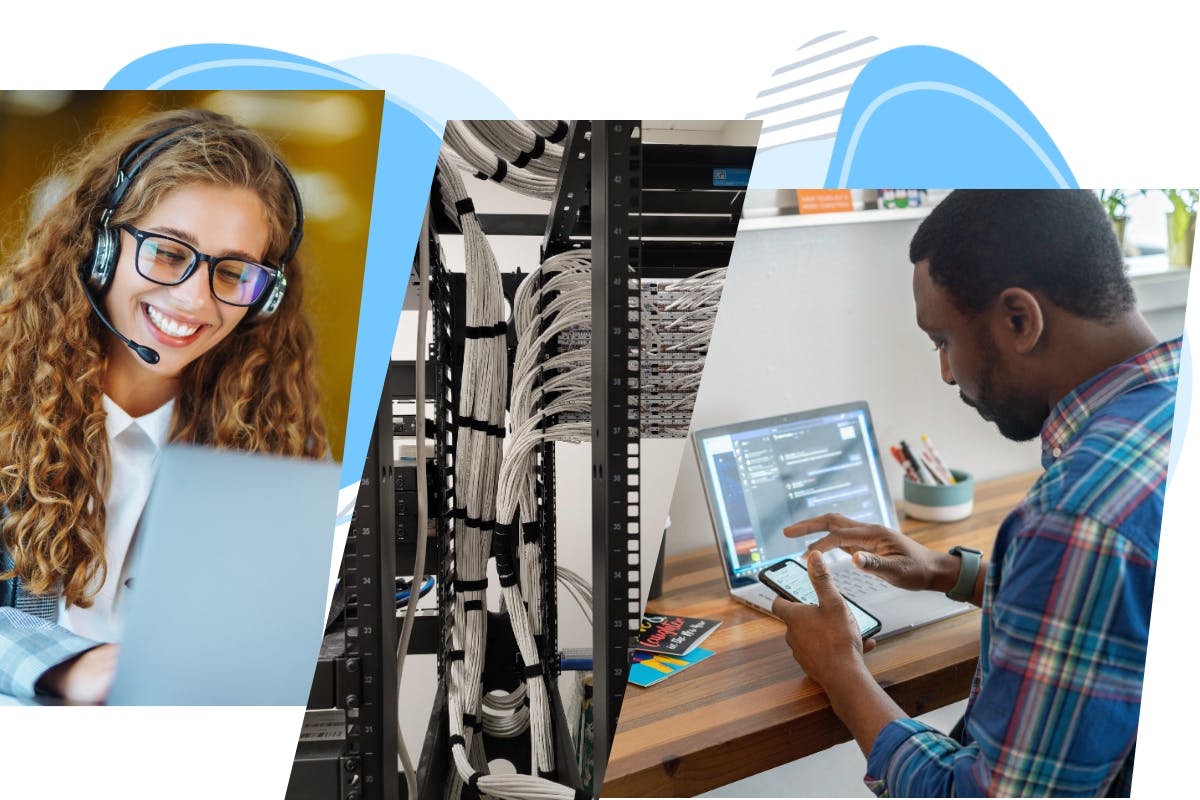 Frequently Asked Questions About Business Phones
Since 2006, we've helped local and national brands choose the best phone systems for their business needs. Contact our team if you need more answers.
Frequently Asked Questions About Fiber Cabling
Our data cabling specialists design, build, and maintain communications infrastructure systems to support your business goals. Here's a list of common questions.