Industrial Structured Cabling to Keep Your Warehouse Online & Protected
Strategically planned and expertly installed, an industrial structured cabling system keeps large facilities connected and efficient.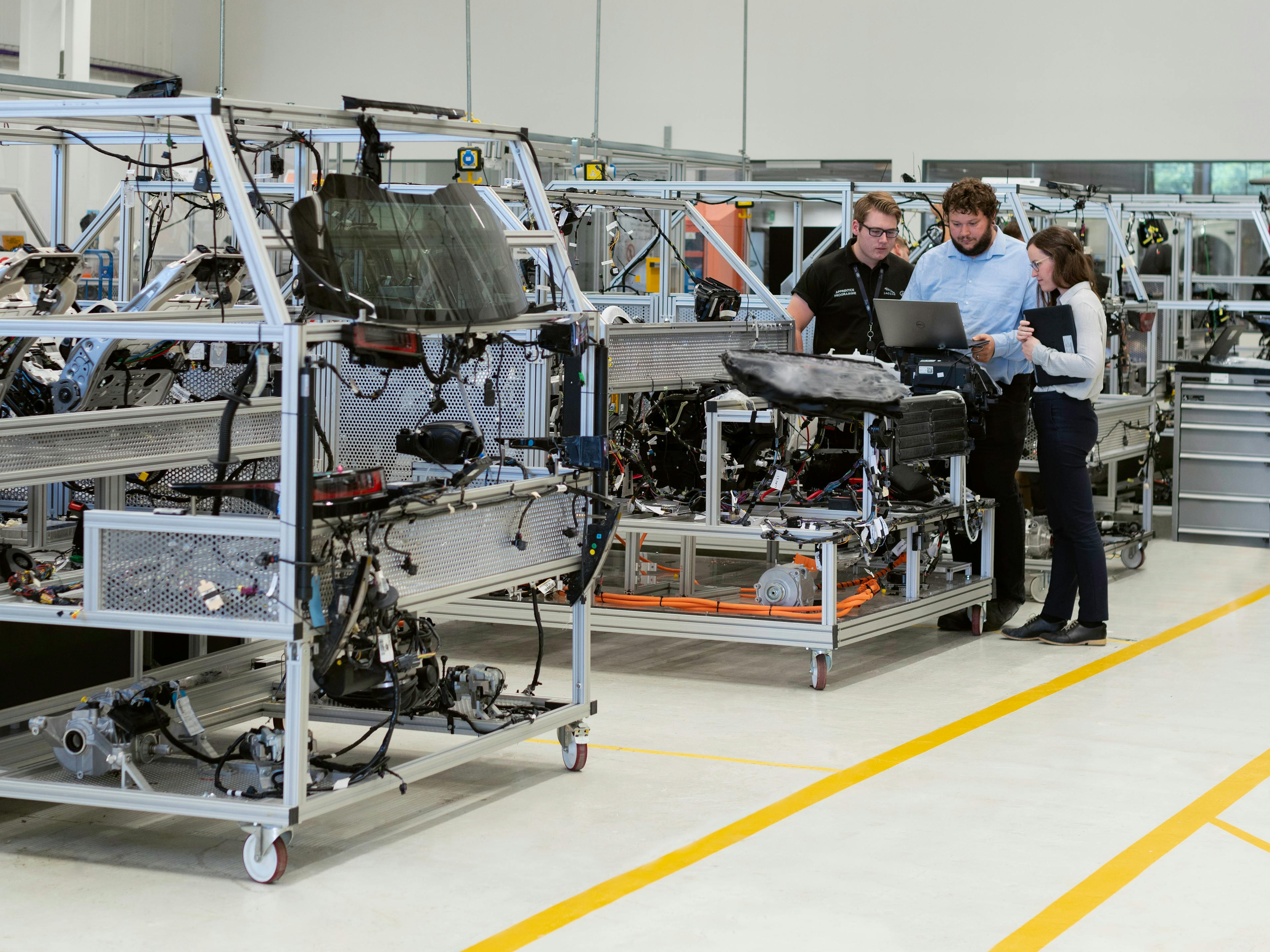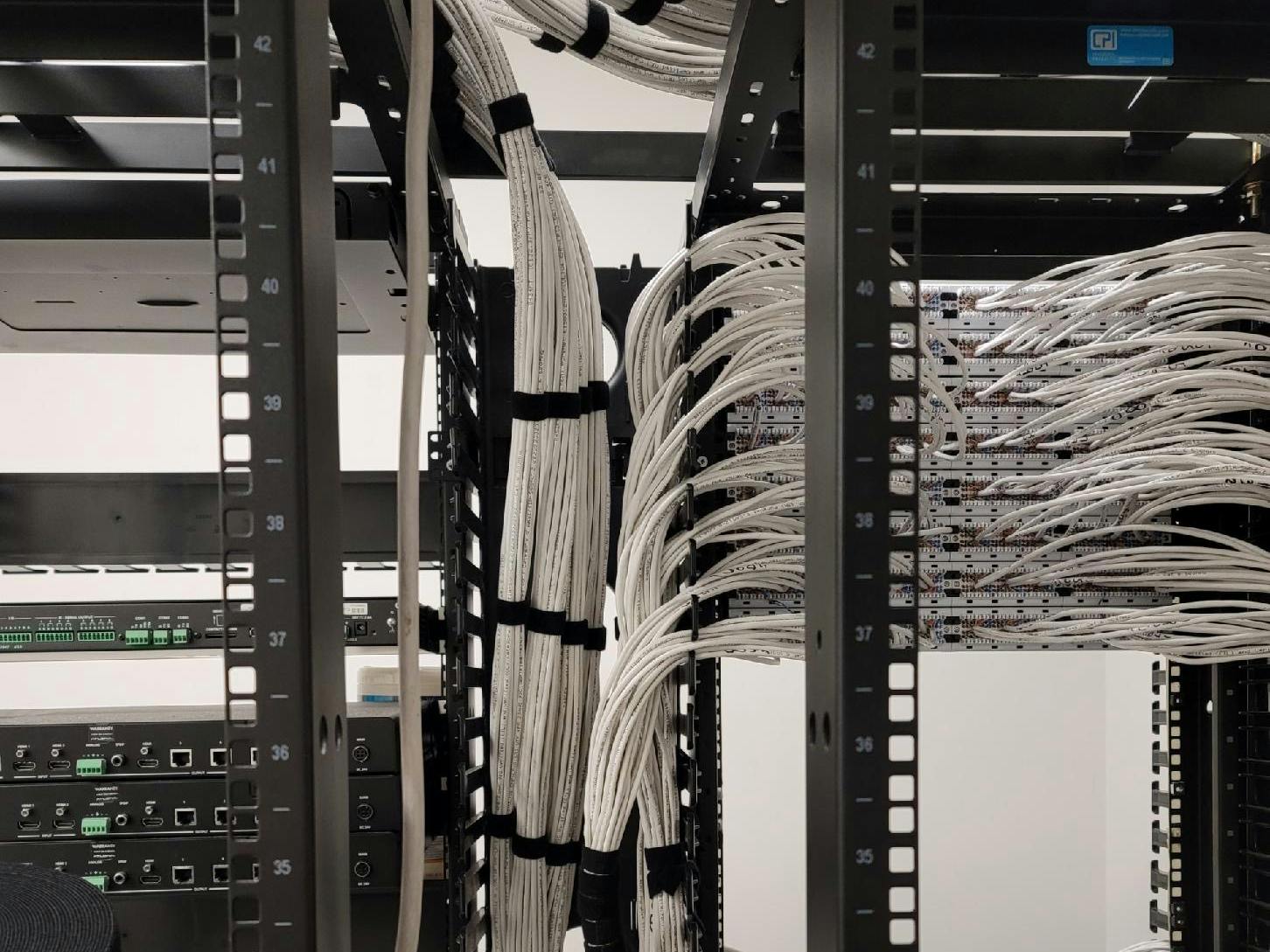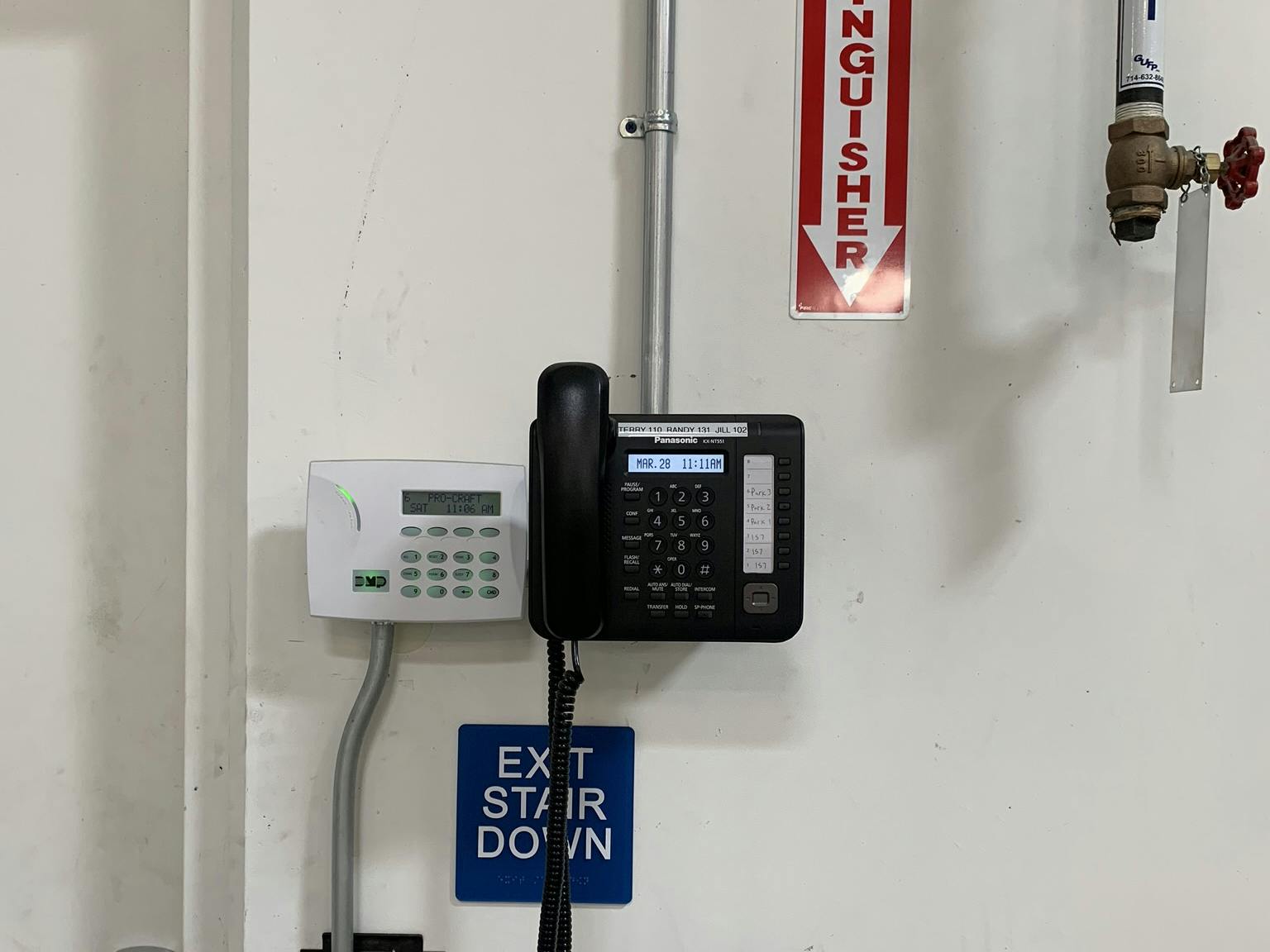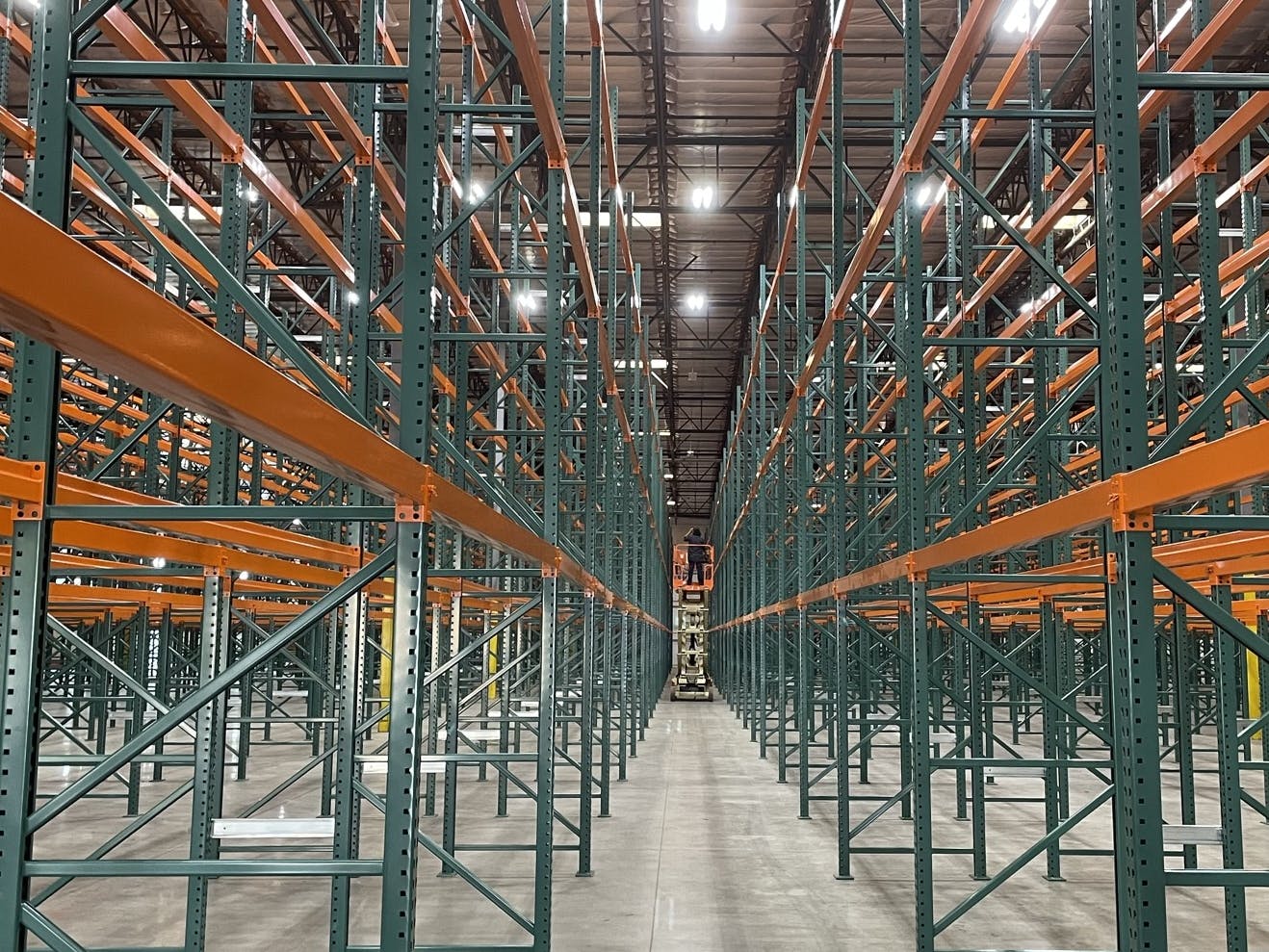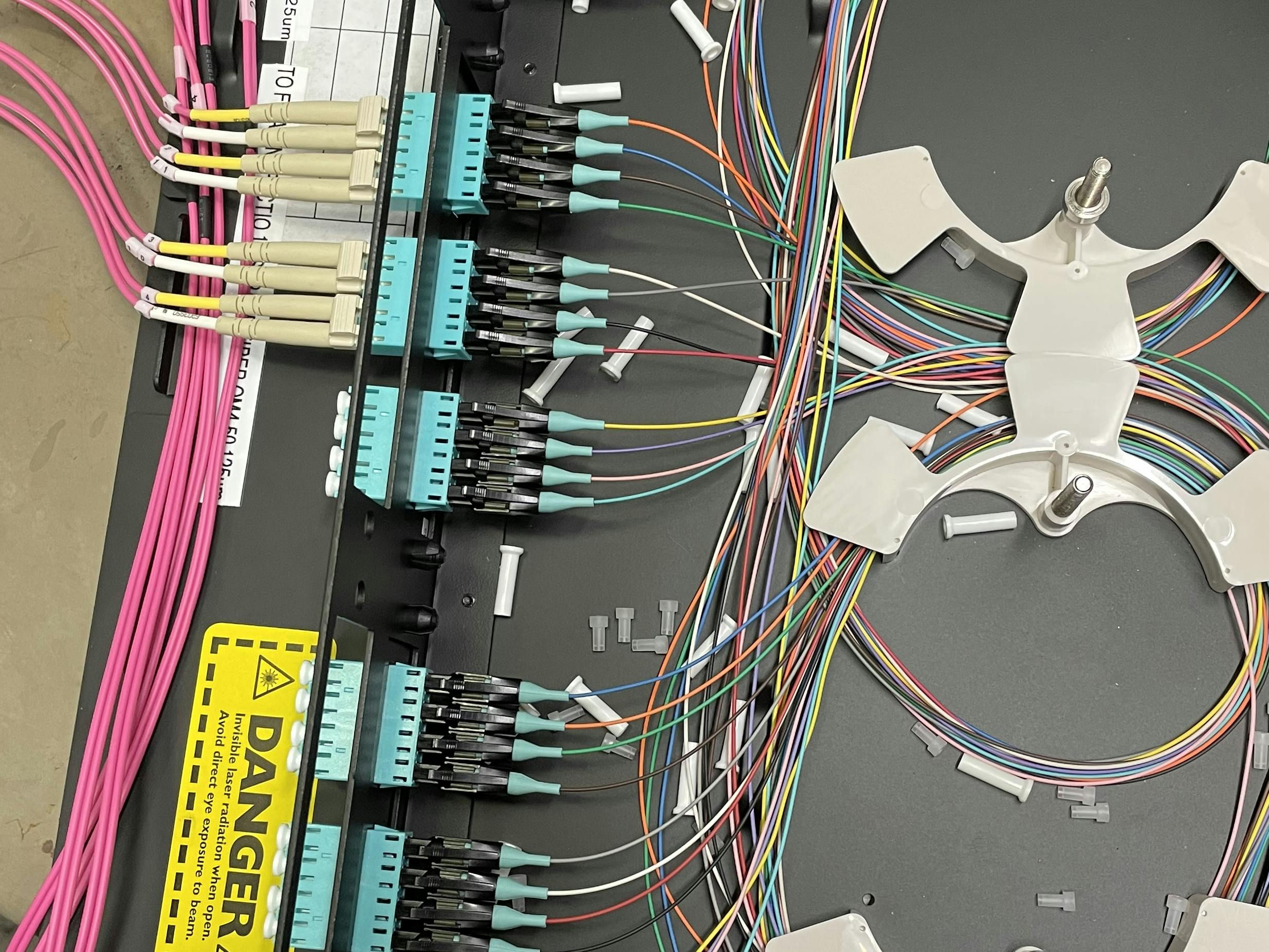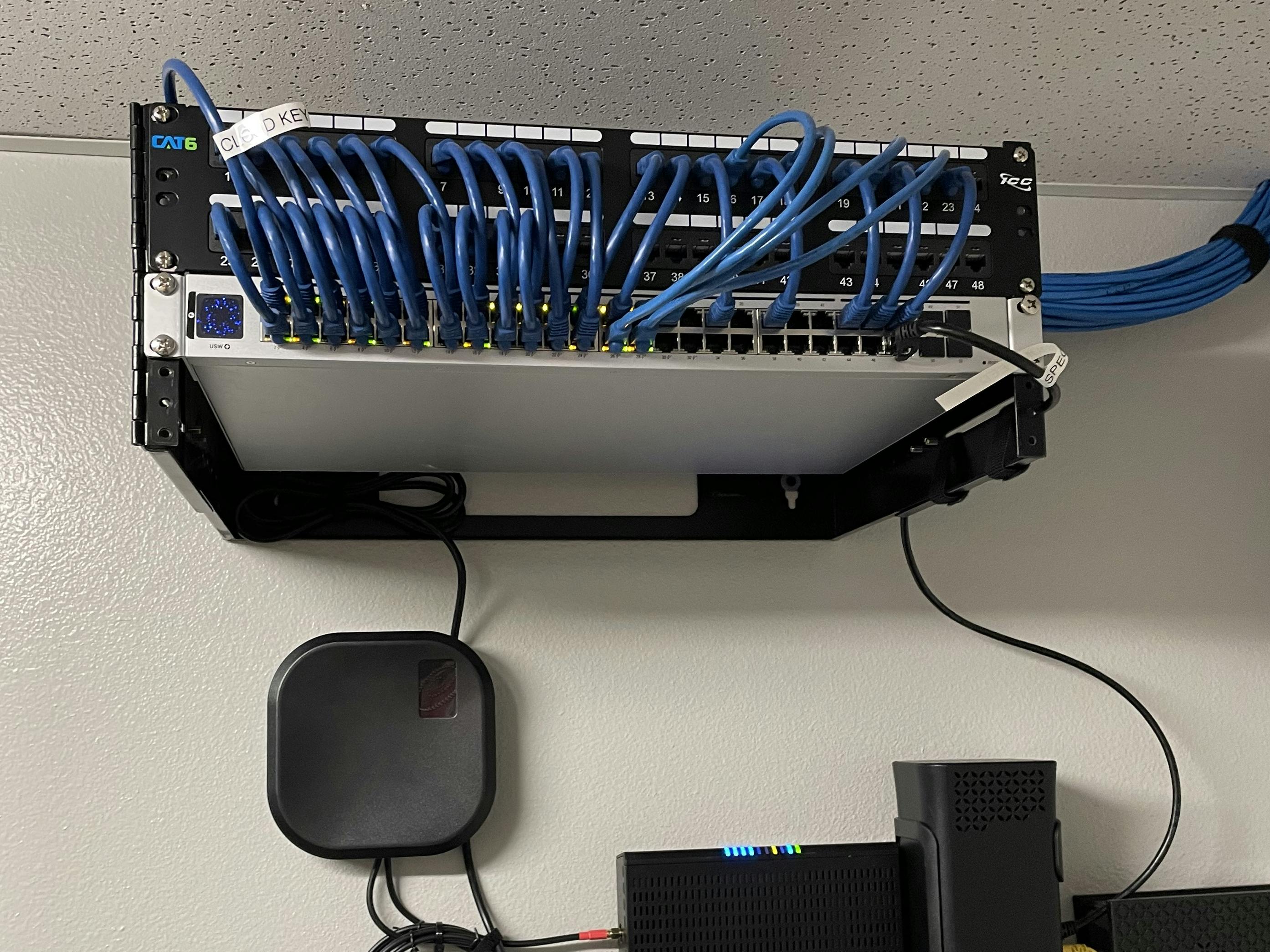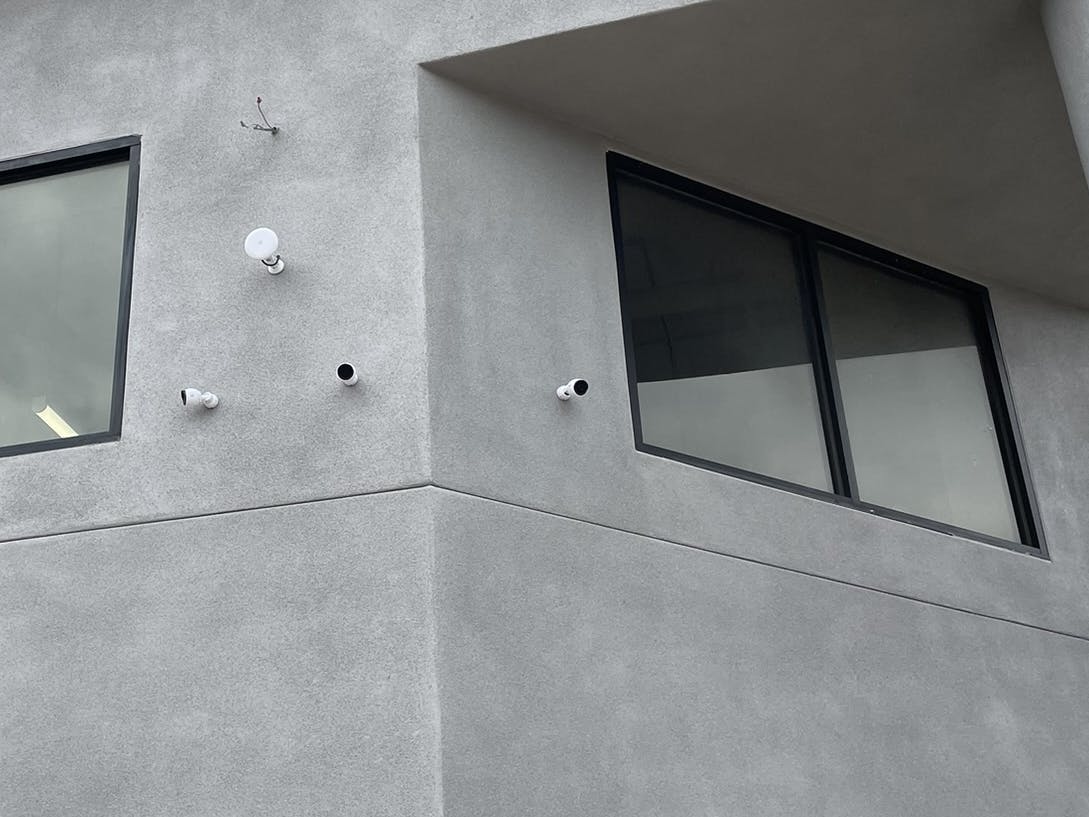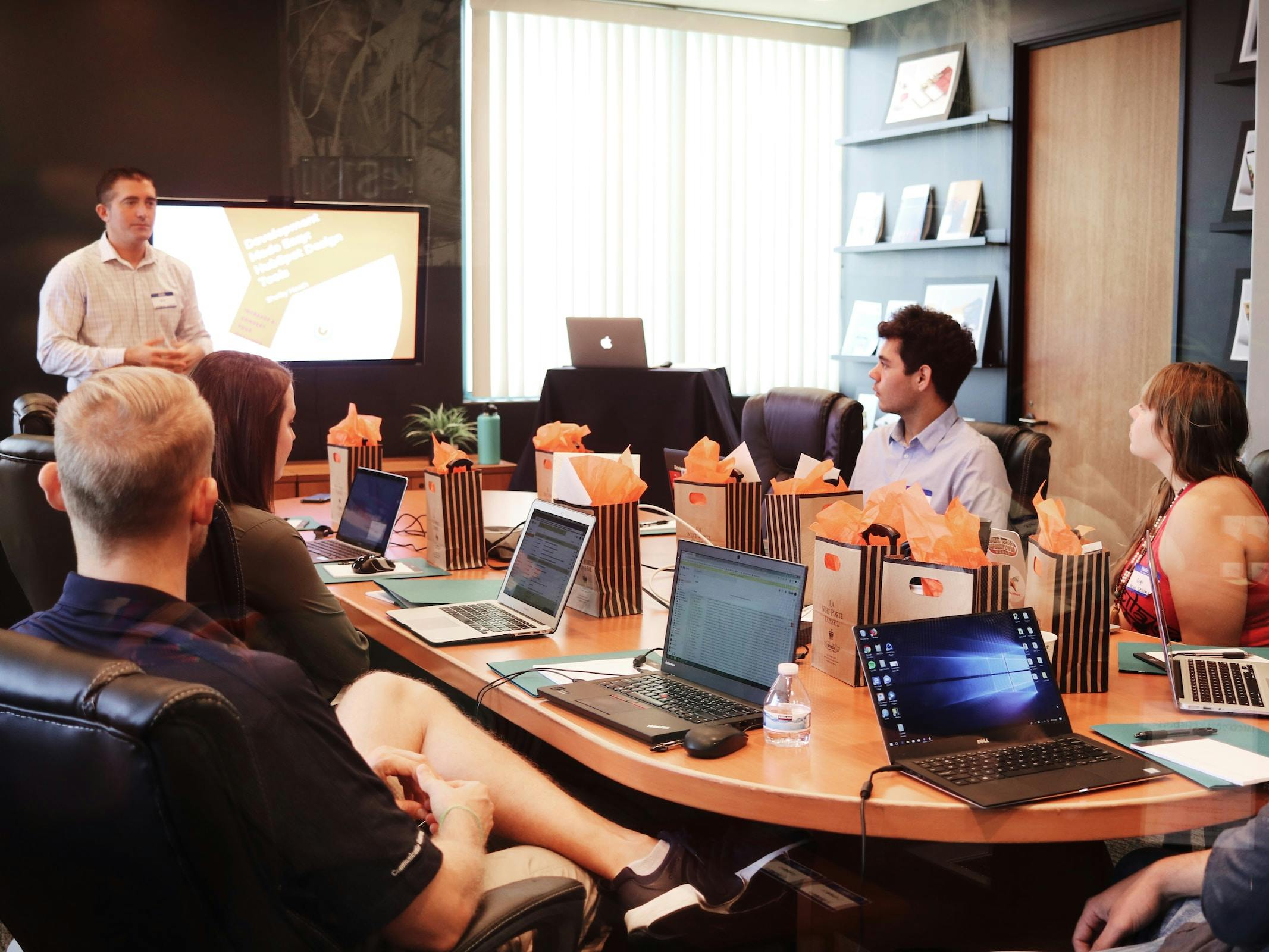 Digital Connection Simplified
From security cameras and WiFi hotspots to data drops, CalComm provides the design, installation, and maintenance to keep your industrial site functioning.
Get workstations where your team needs them.

Add critical data infrastructure to keep your business operational.

Get your business back online in the event of a malfunction.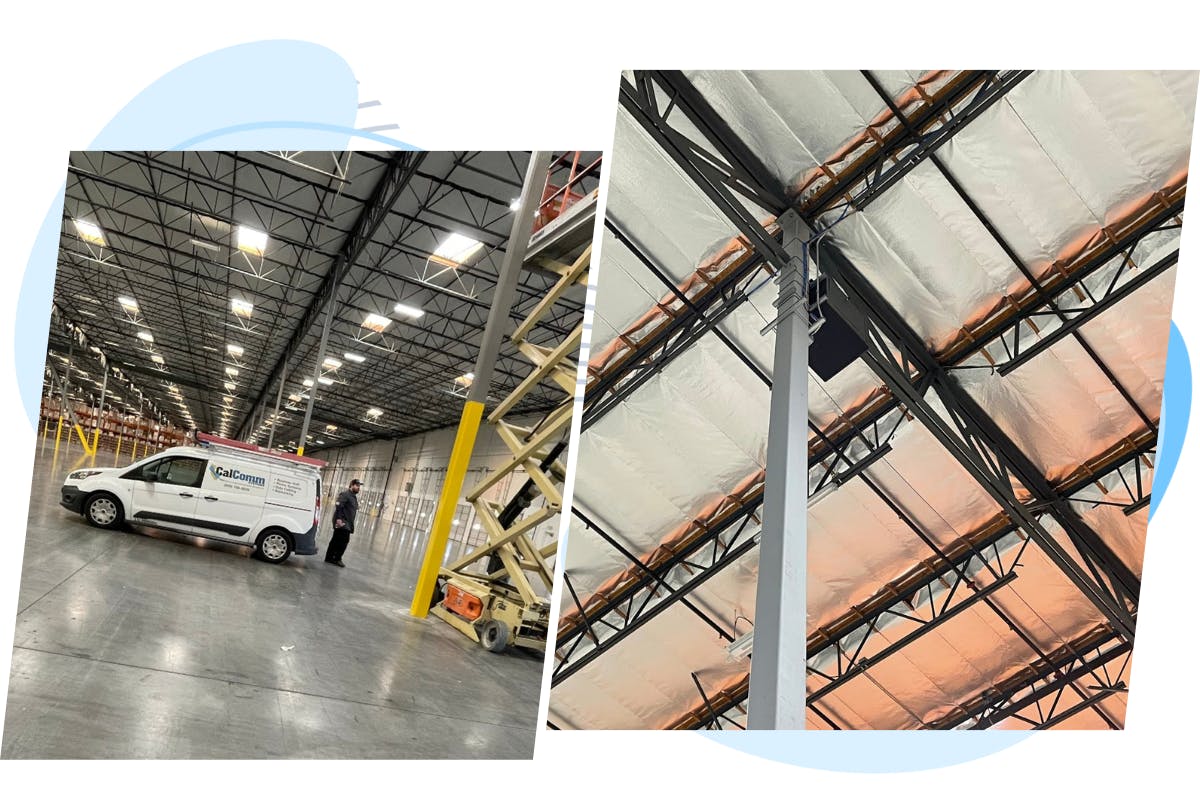 Warehouse Data Cabling for TVS Supply Chain Solutions
TVS offers supply chain solutions on a global level. When they opened their first California warehouse less than two miles from CalComm, it was a completely new build that needed to be fully equipped with vital data cabling solutions, data storage solutions, and high-tech security. 
During the installation and testing, CalComm's team frequently worked from Scissor Lifts while mounting cable, ensuring the cabling did not interfere with the warehouse's workflow.
Server Rack Design & Installation
CalComm built and installed the main server rack in the office space. Our team mounted industrial-grade data cabinets in the warehouse that were networked together with OM3 multi-mode fiber.
Fiber Optic Cable
Frontier Internet was extended from the MPOE location to the opposite side of the warehouse with OS1 single-mode fiber.
Expert Installation
Throughout the entire build, color-coded CAT6 cables and jacks were installed for numerous IP cameras, wireless access points, and network devices. The entire suite of cables were tested and certified by our trained technicians.
What Our Clients Say

This company did an outstanding job with the project we asked them to complete for us. We needed new Ethernet cabling installed in our buildings, access points mounted, and electrical grounding for our server racks.

They were willing to work with our budget, and the work was very clean and professional. I highly recommend this company for your communication needs. They are definitely on my list of contractors to use for future projects.

Thank you CalComm, and we look forward to doing business with you in the future!

Copan Diagnosticsvia Google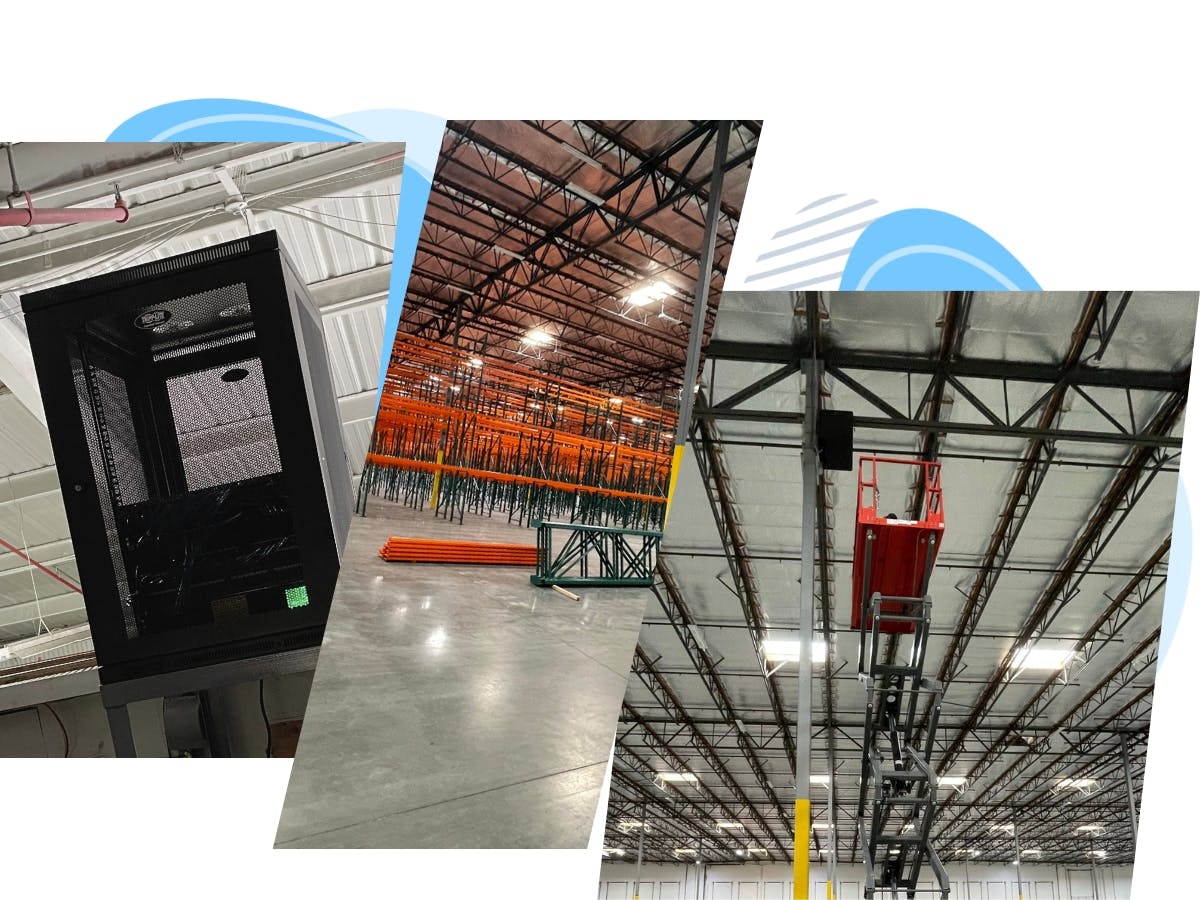 What is Warehouse Cabling?
Warehouse cabling is the infrastructure system that supports the day-to-day operations, security monitoring, and communication of large industrial facilities. Installed correctly, these systems meet the functional needs of your business today, while allowing for easy and affordable growth.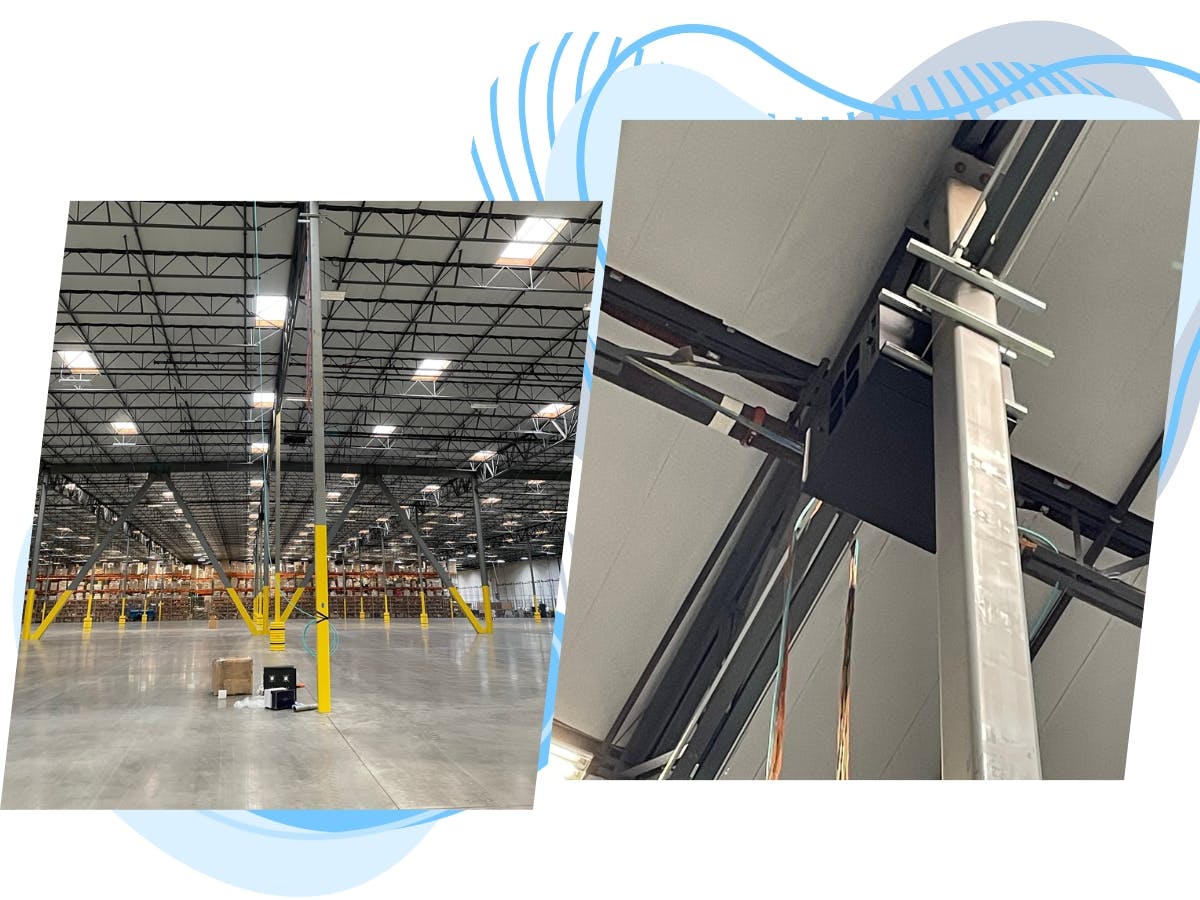 Industrial Structured Cabling Services & Maintenance
Unlike office cabling which is primarily installed within a building, a large portion of warehouse cabling is typically placed at elevated levels throughout a property's exterior. A scissor lift is often required for this type of installation. And, extra precautions may be required to protect cabling from environmental hazards and pests.
Voice Wiring for IP Phones
Security Camera Wiring
Large and Small Scale Warehouse Setup
Cat5E, Cat6, & Cat6A Cabling Installation
OS1 and OS2 Single Mode Fiber Optic & OM1/2/3/4 Multimode Fiber Optic
Network Wiring for Cubicles
Data Drops for Network Printers
Maintain and Upgrade Voice Wiring for IP and Digital Phones 
WiFi Network Cabling
New RG6/Coax Lines for Cable
Network Cabling, Clean Up & Labeling
Wire Management
Structured Cabling
Network Repair & Troubleshooting
Backbone Wiring
DEMARC Wiring & Extensions
Make Correctly Installing Wi-Fi a Priority
Installing modern Wi-Fi in your warehouses and facilities brings many benefits that streamline operations and improve efficiency.
Our Cabling team at Calcomm are experts in identifying where to install routers, cables, access points, and support devices so that they stay out of your way — but deliver value.